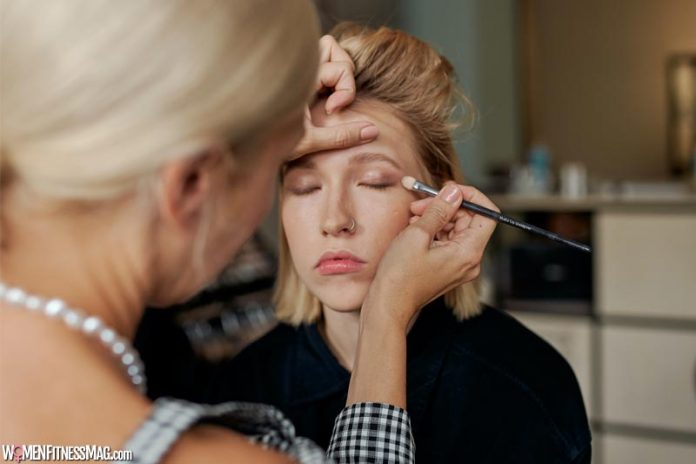 The 8 Skills You Need to Succeed as an Esthetician : A career in the skincare industry is rewarding beyond measure. An esthetician school will prepare you not only for a job in skincare, but also for managing your own salon down the road.
But before you can enjoy these benefits, you must possess the necessary skills to succeed in this profession:
Technical Knowledge

Licensed estheticians need to know the particulars of skincare. You'll learn about different types of peels, what is in each chemical solution, and how those solutions are used by professionals.

In addition, you will learn which ingredients to use for particular conditions so your clients can have healthy skin as well as look good.

Estheticians should also know basic first aid, especially how to remove foreign objects from the eyes. Classes may also cover topics like chemistry, business, and customer service.

Customer Service

A successful esthetician has a can-do attitude and is highly motivated to provide excellent customer service. You must have the ability to recommend the right skincare products for clients and create treatments plans that address your customers' specific needs.

In this industry, you should be able to stand for long periods during treatments, bend to work at a client's feet, and move around lots of products during your shift.

Interpersonal Skills

A successful esthetician needs strong communication skills. You'll possibly work alongside doctors or other experts in skincare, so you should be able to effectively communicate with them.

You need to know how to interact with clients as well and see your job as an opportunity for service rather than just a paycheck at the end of the week. Estheticians should be courteous and polite as well as understand body language, such as a client who is not sure about proceeding with a treatment. You need to be able to figure out what your client needs, so you can complete the procedure safely and effectively.

The best esthetician schools often offer spa treatments where you can apprentice. This way, you will learn how to face diverse clients even before you receive your certificate.

Creative Abilities

A successful esthetician should have artistic abilities for customizing treatments to individual clients. Estheticians who design treatments can conceptualize their ideas into reality.

For example, if a client wishes to have an anti-aging facial, you'll need skills that allow you to determine which products are best for this type of treatment. Then, you will create the perfect blend of ingredients for this facial while taking into consideration your client's unique needs.

Problem-Solving Skills

A good esthetician needs problem-solving skills. Operating equipment that is used in this industry can be expensive, and you need to know how to maintain and troubleshoot devices.

You will also face problems like chemical spills and skin irritation during treatments, and having the ability to solve these issues before they escalate can be critical in your career.

Physical Fitness

Esthetician jobs require you to work for eight to twelve hours. You will be standing for most of the day and performing treatments like lifting wax or peels.

You will also need good stamina if you're responsible for giving massages. These services are physically demanding and may give you soreness in your hands or body.

Attention to Detail

You must have an eye for details when doing treatments. You may need to use tweezers or other small equipment that requires precision while performing procedures on your customers.

You will also need to pay attention to the smallest mistake because performing a facial or wax can take under an hour. You should also be able to monitor supplies and track inventory to keep up with skincare products.

Ability to Adapt

Because esthetician work is fast-paced, you must have the ability to adapt to any situation that may come up during your shift. You need to be able to work alongside other estheticians, as well as doctors who you might encounter, all while ensuring the safety of your clients.

You also need to know how to work with new technologies since this industry is constantly advancing. New machines are always being released for performing treatments, and you may need to be trained on how to use these devices.

Because treatments are constantly being developed, estheticians must also stay on top of the newest procedures. This way, you can understand what your client needs for their skincare goals and advise them accordingly on purchasing new products.
Most people become estheticians because they love helping people feel good about themselves. If you are creative, compassionate and have strong communication skills, then a career as an esthetician may be the right choice for you.
Related Videos about Skills You Need to Succeed as an Esthetician :
The 8 Skills You Need to Succeed as an Esthetician
medical aesthetician skills and abilities, skills of an esthetician resume, esthetician skills list, education needed to be an esthetician, esthetician strengths and weaknesses, esthetician hard skills, master esthetician skills, esthetician product knowledge,