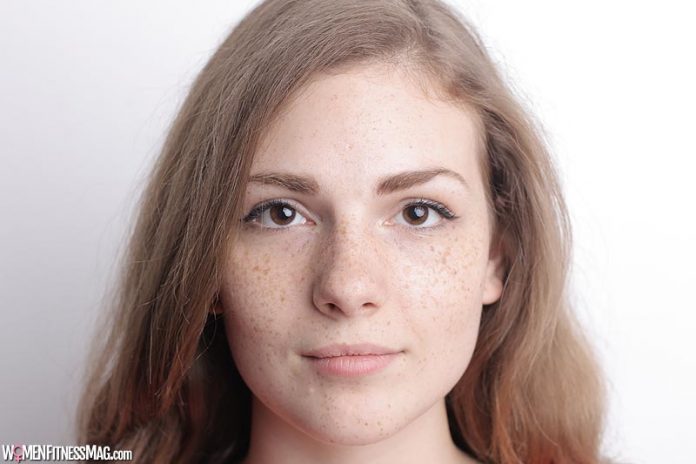 Your Pigmentation Treatment Options : Pigmentation can appear anywhere on the skin and can happen for various reasons, but mostly it happens due to sun exposure. Sometimes, even scars or acne spots are not enough to fade away without pigmentation treatment.
Though not harmless, pigmentation treatment in Singapore may be warranted if the pigmentation on your skin makes you self conscious. There are different pigmentation treatment options and the approach your plastic surgeon or dermatologist may choose will depend on the type of pigmentation you're dealing with, your skin type and of course the size among other factors.
Pigmentation Treatment Singapore: Common Types of Pigmentation
There are many types of pigmentation treatments available in the market today made up of natural ingredients and chemicals that have been made synthetically over the years. Let us look at some common types that you may opt for based on your needs.
Hydroquinone: Hydroquinone is used in creams, gels, lotions, and laser treatments to reduce skin pigments like melanin which makes the skin look dark. Hydroquinone is also used for conditions like vitiligo, a condition where the loss of natural pigment results in white patches on the skin.
Retinoic Acid: Retinoic acid helps reduce excess pigmentation formation on the skin by controlling melanin synthesis. It works by reducing the activity of an enzyme called tyrosinase which is responsible for color production in cells called melanocytes.
Azelaic Acid: Azelaic acid can help fade away age spots, freckles, and darker patches caused by pregnancy or birth control pills. This acid has no side effects but may cause mild irritation or itching when used after laser treatments.
Kojic Acid: Kojic acid fights pigmentation problems by blocking the formation of extra pigment in the skin. Kojic acid is used in various creams and serums with a very low concentration making it safe for use. It works by reducing the formation of melanin, a dark pigment responsible for coloring in cells or melanocytes within the skin.
Cleansers: A cleanser containing 2 percent hydroquinone is a good way to start off when you see signs of pigmentation on your skin.
Vitamin C: Vitamin C helps fight skin pigmentation problems by inhibiting the activity of the tyrosinase enzyme, which is responsible for producing color in cells called melanocytes
Arbutin: Arbutin is often combined with other ingredients like Vitamin C, retinoic acid, and kojic acid, which can help reduce pigmentation problems.
Glycolic Acid: Glycolic acid is able to penetrate deep into the skin and exfoliate dead cells, leaving behind a brighter and lighter look to the skin. It works well for hyperpigmentation due to sun damage as glycolic acid helps remove thickened scaly layers of dark, damaged skin.
Licorice Extract: Also known as glabridin, licorice extract is commonly used in creams and lotions for treating various types of pigmentation problems. Licorice extracts contain chemicals called flavonoids that prevent the darkening of the pigment by inhibiting the production of tyrosinase enzymes within melanocytes.
Other than the chemicals, there are also other options like laser treatment, and IPL treatment that one should consider when it comes to pigmentation treatments. Here is a list of all the things you must remember before getting yourself treated for skin pigmentation problems:
When choosing a skin specialist or clinic for pigmentation treatment in Singapore, ensure that they have done this kind of treatment before and the results are positive.
Be careful while checking for any allergic reactions, especially if you know you have sensitive skin. Even extensive research on the top professionals in the field can also help lessen these risks.
It is important to understand how each treatment works and what type of home care needs to be taken after having it done at a clinic. This helps ensure that there are no complications after the treatment is completed.
Beware of clinics that use cheap creams or offer the same treatments at low prices. Such offers may be too good to be true, and before opting for them, it is wise to do your research about them on various online forums and customer reviews.
How to Prepare for Treatment
When it comes to pigmentation treatment in Singapore, there are various kinds of skin treatments available to treat various kinds of pigmentation problems. The first thing you must keep in mind is that not all conditions can be cured.
So, before undergoing any treatment, it is important that you acknowledge this. At times there are patches of dark skin on the face or body that are sensitive to sun rays, and if they are exposed, then one may have chances of getting more pigmentation problems.
This kind of pigmentation is mostly due to sun damage, and hence trying out effective sunscreen creams and lotions with SPF 15 or more can help reduce such cases. It must be noted that when treating hyperpigmented areas, there might be instances when post-inflammatory hyperpigmentation (PIH) may develop, in which case one must consult their chosen skin specialist so they can address the condition accordingly.
If you're going for laser skin treatment (LST), it is important for you to avoid direct sunlight at least three days before and after the session. If you are going for IPL treatment, it is advisable to book your appointment during winter when there aren't chances of strong sun rays affecting your skin.
You must also start using sunscreen creams or lotions again once the treatment is done. You should also prepare yourself thoroughly before undergoing any pigmentation treatments.
Conclusion
Treating any kind of pigmentation problem on the skin can be frustrating and time-consuming. It is important for one to understand their condition, take care of it and consult a good physician for skin treatment options available. With new technological advancements in dermatological procedures, we can look forward to brighter days ahead.
At OneFace Clinic, our skin experts are extensively trained in various skin treatments like the ones discussed above. We pride ourselves on producing excellent results with minimal downtime for our clients. So if you are looking for pigmentation treatments in Singapore, visit us today! Call or email us for a personalized skin assessment, and we can help you create a treatment plan best suited for your individual needs. +65 6222 2262 | [email protected].
Related Videos about Your Pigmentation Treatment Options :
Your Pigmentation Treatment Options
how to remove pigmentation from face permanently at home, hyperpigmentation treatment at home, pigmentation removal cream, fade hyperpigmentation in a week, hyperpigmentation treatment dermatologist, hyperpigmentation treatment for face, best treatment for pigmentation on face, hyperpigmentation treatment for body,